This page is meant to offer an archive view to all of my posts, both by tags and categories. Hopefully, it makes some sense into the growing mass of articles.
If you simply want to see a list of all of my posts, see this page.
---
Post Archives
Below are shortcuts to my posts according to topic/category, or month when they were published.
Archives by topics
Archives by month
Koskila.net's Privacy Policy
Yes, we've got a Privacy Policy now. Check it out!
The following two tabs change content below.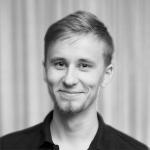 Antti Koskela is a proud digital native nomadic millenial full stack developer (is that enough funny buzzwords? That's definitely enough funny buzzwords!), who works as a Solutions Architect for Valo Intranet, the product that will make you fall in love with your intranet. Working with the global partner network, he's responsible for the success of Valo deployments happening all around the world. He's been a developer from 2004 (starting with PHP and Java), and he's been bending and twisting SharePoint into different shapes since MOSS. Nowadays he's not only working on SharePoint, but also on .NET projects, Azure, Office 365 and a lot of other stuff. This is his personal professional (e.g. professional, but definitely personal) blog.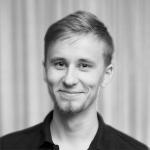 Latest posts by Antti K. Koskela (see all)