Antti K. Koskela is a Finnish Software Developer / Generally Geeky Person working as a Solutions Architect for Valo, living as a hermit in the beautiful Finnish countryside. Koskila.net is his personal professional (e.g. professional, but definitely personal) website.
Okay, let's drop the third person speech. You can read more about me and stuff I do from here: https://www.koskila.net/antti-koskela/
In addition to this being my personal home page (nowadays, I guess that means a catalogue and links to my other stuff online in different channels, right?), I'm blogging about all kinds of exciting topics!
See a few of my latest blog articles below.
---
What's this site about?
The tagline for my blogging efforts has been Solutions are worthless unless shared for quite a while already. That's to say, since I've gotten a lot of help from the community whenever I've had issues getting something to work, I like to give something back. This blog is my way of doing that.
Blogging has been a great, lightweight way to sort my thoughts and document weird fixes and findings along the way. And boy, has there been a lot of them! Microsoft's stack always keeps surprising me – mostly in a positive way, but there's an occasional bump along the way too!
These are some of the topics I often write about: Azure Active Directory errors, Azure PowerShell errors, terrifying examples about how to open a modal dialog in SharePoint using JavaScript, all kinds of cool new Microsoft Azure -related tidbits of information, some SharePoint configuration stuff, a bunch of Visual Studio -related (and other) tips and tricks and of course the blog's namesake – SharePoint Problems.
Isn't that cool?
Okay, okay –jokes aside, check out the tech & programming tips (most of the posts tend to be about solving certain specific issues with Microsoft's stack), most of which are about ASP.NET MVC, Entity Framework, SharePoint, Azure or Active Directory. There's also an occasional post about Google technologies as well, and sometimes PHP or WordPress too.
In addition to more technical posts, sometimes I might post about my sessions at different community events, or experiences as an expat living in a foreign country (in 2017, that country was the USA, in 2018 & 2019 Canada).
---
Speaking Gigs
I attend community event like SharePoint Saturdays whenever I can, and I'm lucky my employer Valo sends me all around the world to participate in bigger conferences like the SPCs.
I'm also speaking at some of these events every now and then – see below, if any of the events are coming up (or catch the materials from the latest gigs)!
You can also see a list of all my sessions and session materials.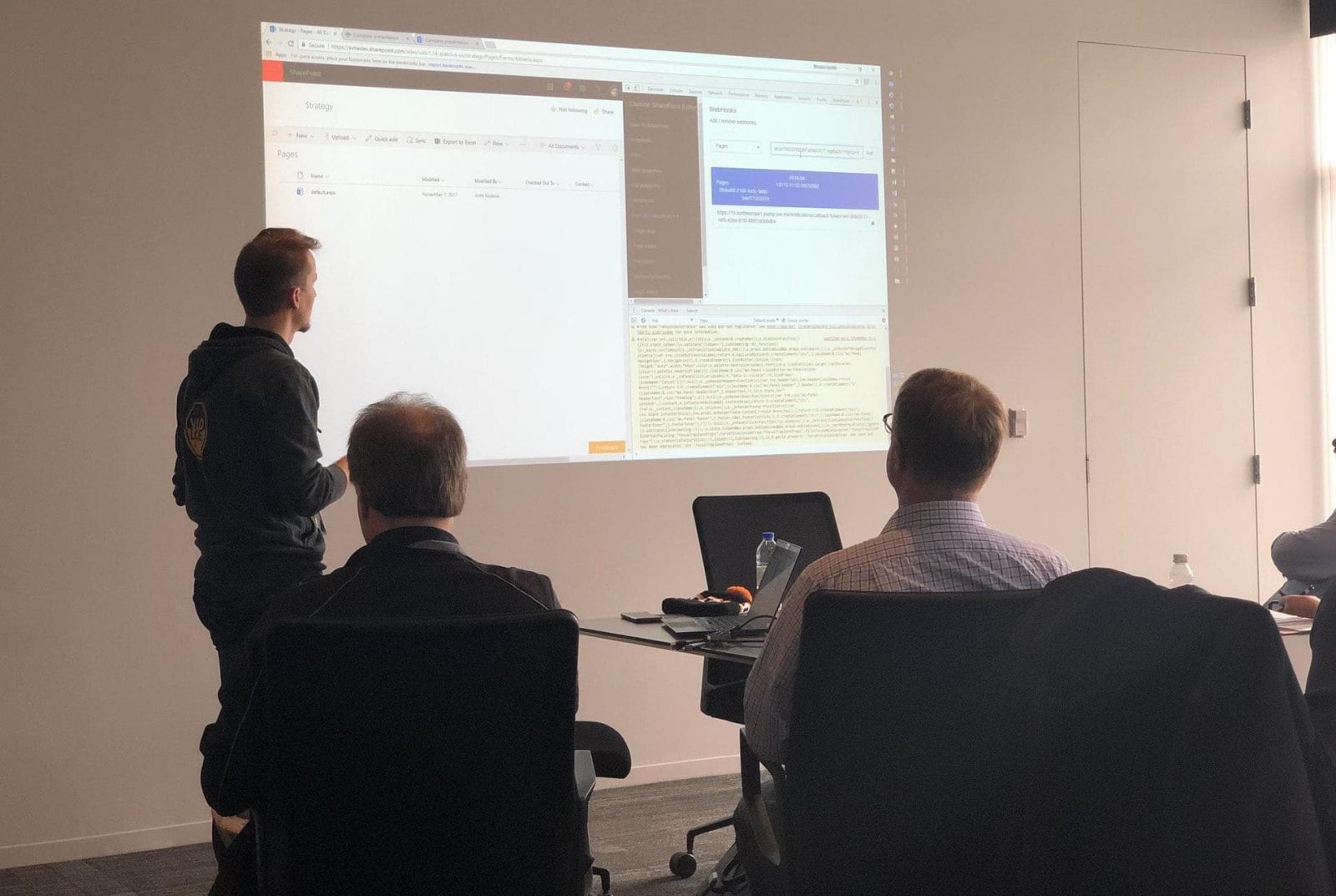 ---
No upcoming engagements. Would love to meet y'all again, after we've got a vaccine or something.
---
Want to learn more? Check out the about me -page, page/post archive, the list of my blog posts (latest first) or contact me! :)