Antti K. Koskela is a Finnish Software Developer / Generally Geeky Person working as a Cloud Solutions Architect for Etteplan, living as a hermit in the beautiful Finnish countryside. Koskila.net is his personal professional (i.e. professional, but definitely personal) website.
Okay, let's drop the third person speech. You can read more about me and stuff I do from here: https://www.koskila.net/antti-koskela/
In addition to this being my personal home page (nowadays, I guess that means a catalogue and links to my other stuff online in different channels, right?), I'm blogging about all kinds of exciting and/or tricky topics.
See a few of my latest blog articles below:
---
Using role claims to target WebSockets

This article explains a (fairly) simple solution on how you can grab role claims – or any other claims with some tweaking – and use them as the basis for targeting your WebSocket messages. Very nifty, if you ask me, without all the enterprisiness of SignalR. Talking about SignalR, another way to implement pretty much the same thing, but with all of the enterprisey goodness of SignalR, is described in this blog post: How to access claims of a SignalR user in ASP.NET Core? That…

Continue reading

Using role claims to target WebSockets

The simplest fixes to "500 (Internal Server Error)" from Azurite

This quick blog post explains a couple of very simple fixes – essentially, user errors – to a simple problem that you might run into with Visual Studio when developing the latest of your cool Azure bits. Well, to be fair, a few simple fixes and one heavyweight. A final ditch effort to learn to live with Azurite. But we'll get to it. So, let's embark on a journey, to try and make some sense of the whole Azure Storage emulating/exploring a side of things…

Continue reading

The simplest fixes to "500 (Internal Server Error)" from Azurite

How to solve "Npgsql: 42883: function create_hypertable(…) does not exist"?

Have you run into this puzzling error? It comes in a couple of flavors, but it boils down to you failing miserably when you run the create_hypertable() function on your PostgreSQL TimescaleDB database server! Annoyingly, it might mean that the whole function is missing (extension is not installed or loaded) or that your parameters are not properly parsed (an issue with your command). I know, that it sucks. I have been there. That's why I wrote this article! Problem You're trying to transform your PostgreSQL…

Continue reading

How to solve "Npgsql: 42883: function create_hypertable(…) does not exist"?
---
What's koskila.net about?
The tagline for my blogging efforts has been Solutions are worthless unless shared for quite a while already. That's to say, since I've gotten a lot of help from the community whenever I've had issues getting something to work, I like to give something back. This blog is my way of doing that.
Blogging has been a great, lightweight way to sort my thoughts and document weird fixes and findings along the way. And boy, has there been a lot of them! Microsoft's stack always keeps surprising me – mostly in a positive way, but there's an occasional bump along the way too.
These are some of the topics I often write about: Azure Active Directory errors, Azure PowerShell errors, terrifying examples about how to open a modal dialog in SharePoint using JavaScript, all kinds of weird new Microsoft Azure -related tidbits of information, a bunch of Visual Studio -related (and other) tips and tricks, and of course the blog's namesake – SharePoint Problems.
A lot of people seem to struggle with the same issues, as the blog nowadays has over 70 000 visitors monthly. May you find my thoughtful workarounds as useful as I have!
In addition to more technical posts, sometimes I might post about my sessions at different community events, or experiences as an expat living in a foreign country (in 2017, that country was the USA, in 2018 & 2019 Canada). Right before the pandemic, I moved back to Finland to live in the middle of a forest.
---
Speaking Gigs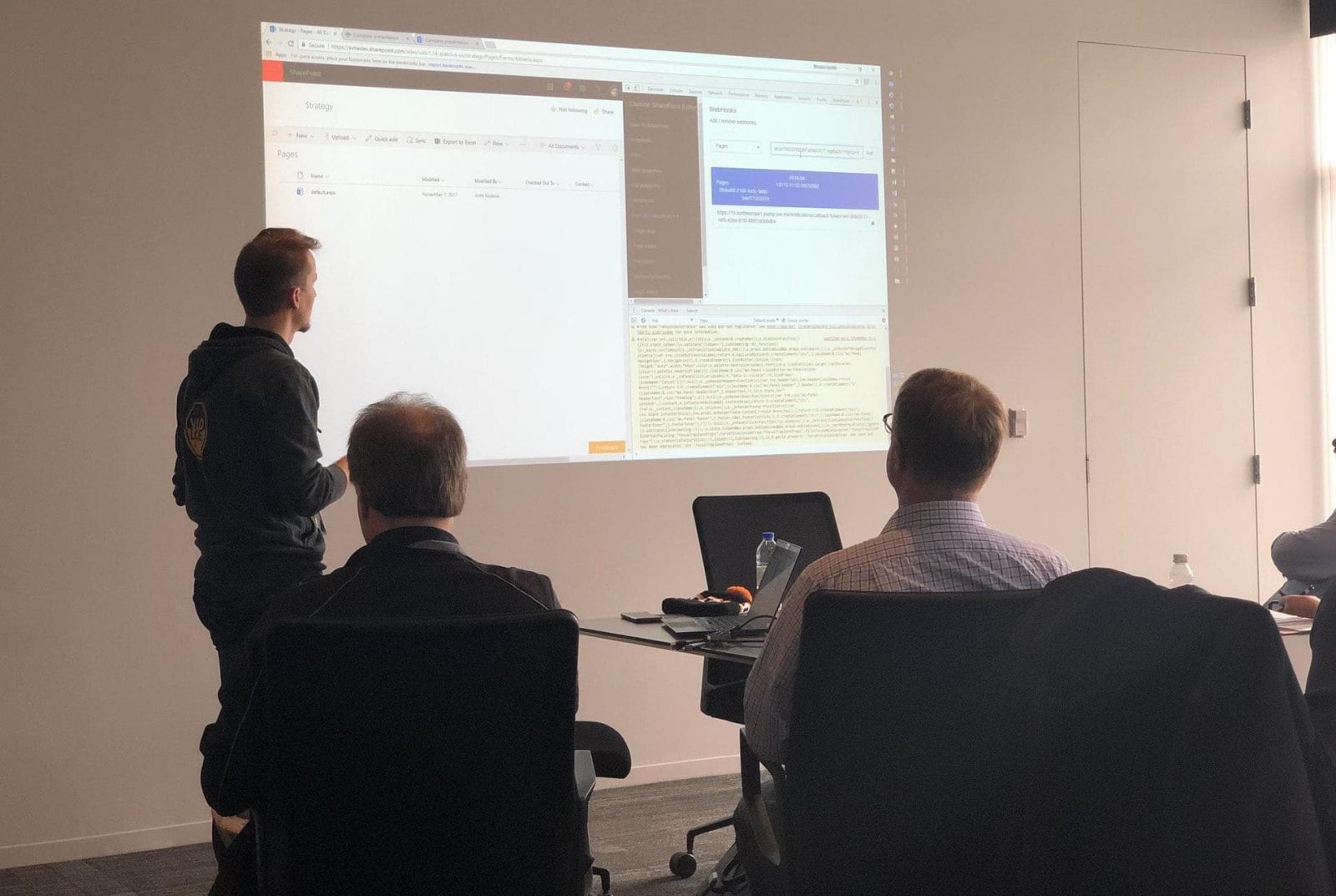 ---
No upcoming engagements. I've cut down traveling due to the pandemic.
---
Want to learn more? Check out the about me -page, page/post archive, the list of my blog posts (latest first) or contact me! :)