This post was most recently updated on August 19th, 2019.
Reading Time:
2
minutes.
This is just a quick update to share my materials from my SharePoint Saturday Charlotte 2019 session. What a fun event – and a cool city! It was a pleasure getting to know the local community and visiting a new state. Thanks for the local user group (and the conference organizers) for having me!
Charlotte – what a beautiful city!
Charlotte seems like a really lively city. And what an active audience – a long day, but people actually stayed at the venue until the end, despite the weather being super nice!
I grabbed a few cool photos when walking around the downtown area before the conference.
Session: Extending Microsoft Teams with SPFx webparts
I had a very interesting live-coding experience during the session. As expected, there were some unexpected demo effects! But I think I got it together quite nicely towards the end :)
Here's the session contents in a nutshell:
Who wouldn't want to just develop once and then run their code everywhere? Now with SPFx (SharePoint Framework) 1.8 being out, we're getting one step closer to that, as we're given an elegant way to bridge the gap between your portals built on SharePoint, and Microsoft Teams where most of the collaboration happens. Teams is just getting more and more powerful – and you can make it even more powerful by extending it.


This session contains an overview of Teams extensibility scenarios, what SPFx is, and a closer look on how they work together. We're taking a closer look (with demos!) at two different scenarios: how to create a new SPFx webpart to be used with Teams, and how to modernize a webpart you already have running in your environment.


After this session, you're familiar with the basics of developing SPFx webparts to be used both in SharePoint and Teams, as well as how to modify your existing webparts to surface them in Teams.


All of the code included in the demo will be available on GitHub after the session.
Below are my materials for the session.
Slides:
Description of the session and the main contents:
I also posted these articles below, that cover most of the topics of the session: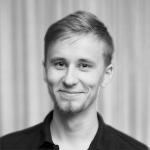 Latest posts by Antti K. Koskela
(see all)