This post was most recently updated on August 24th, 2019.
Reading Time:
2
minutes.
I had the honor of speaking at SharePoint Saturday Nashville 2019 again, and it was a lot of fun! I had the chance to meet a lot of new (and some "old") people. And what a crowd – so many (difficult) questions about SPFx & Teams development… 😬😂
(Don't want to crawl through the jabbering? Just here for the materials? Well, they are here: SPS Nashville 2019 materials . Thanks for your interest!)
SPS Nashville 2019 from a speaker's viewpoint
Posting the materials took me a while – apologies for that! My flight home took longer than expected, altogether over 20 hours, and while I tried to upload the slides during the trip, that actually failed over the airport / plane wifi. Even 10 megabytes of data seems to be tough to get out there in one piece…
The event was a lot fun this year, just like last year. A lot of very interested people asking a lot of questions – and while I'm by no means an expert on SPFx development, I hope I was able to clarify the whole scenario a little bit.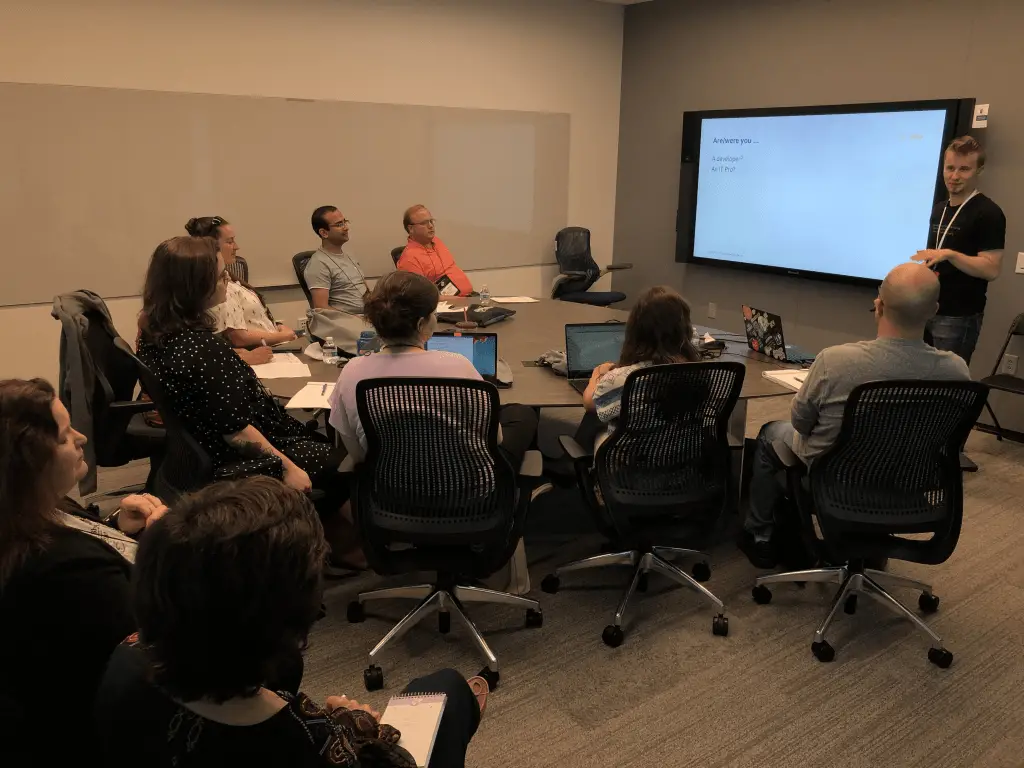 If you were there and you have any questions, feel free to ask them in the comments -section below or through the contact form!
The slides for other sessions at SPS Nashville 2019 can be found here: https://spsnashville.org/slides
Below, are my materials from the event :)
Materials
Okay, so you can check out the slides on SlideShare:
Code examples for SPFx + Microsoft Teams:
An SPFx webpart generated with yeoman with SPFx 1.8.2, with the additions to make it Teams-compatible:
A modernized version of JS-Modern-Calendar (from SPFx samples), updated from 1.6 to 1.8.2 and added a theme change based on Microsoft Teams theme:
---
Thanks for stopping by!
Again, thanks everyone for attending, watching, asking questions, all that good stuff!
Antti Koskela is a proud digital native nomadic millennial full stack developer (is that enough funny buzzwords? That's definitely enough funny buzzwords!), who works as a Solutions Architect for Valo Intranet, the product that will make you fall in love with your intranet. Working with the global partner network, he's responsible for the success of Valo deployments happening all around the world.

He's been a developer from 2004 (starting with PHP and Java), and he's been bending and twisting SharePoint into different shapes since MOSS. Nowadays he's not only working on SharePoint, but also on .NET projects, Azure, Office 365 and a lot of other stuff.

This is his personal professional (e.g. professional, but definitely personal) blog.
Latest posts by Antti K. Koskela (see all)