This post was most recently updated on December 7th, 2022.
2
min read.
This Spring is crazy – so many cool announcements to make! I'll be speaking at SharePoint Saturday in Nashville on 5.5.2018. This one's a completely new SPS event for me, and I'm honored that my session was accepted on the developer track! Based on the feedback from earlier sessions, I'm really excited to speak to the community about the cool new toys Microsoft is giving us! :)
Never been to Nashville – excited to see what the city is like!
I'm enjoying this life of Valo and community events taking me places. Nashville sounds like an awesome city, and now I've got the opportunity to attend two events on one trip, and I was even accepted to speak in one of them! I've got a session in SPS Nashville (see the schedule below). If you're interested in checking it out, my session will be at 10:15 am in Room 4. Oh, and on Friday, I'll be at Cloud Friday Nashville.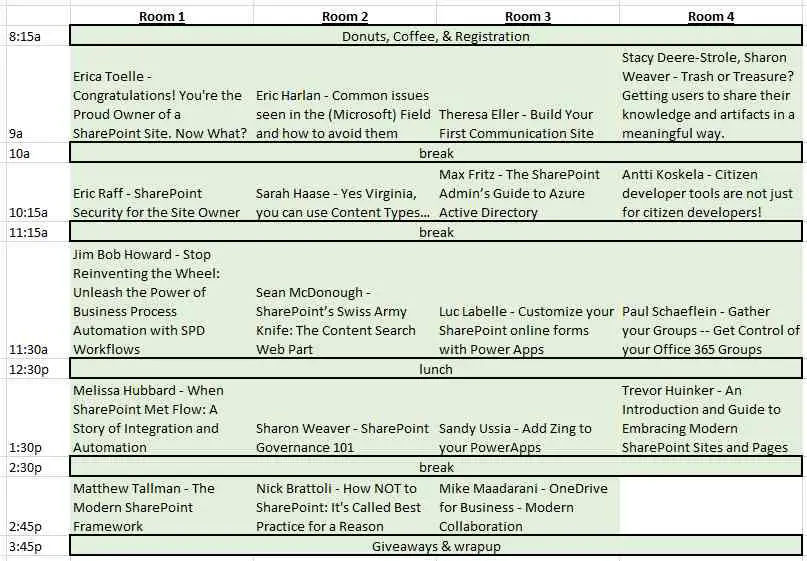 Anyway, if you're around Nashville on Saturday, come check us out! Registration is open here. There are a bunch of great sessions available, and I'll be manning Valo's booth with my colleague Juha and our partners from InfoWorks.
Why should the developers embrace the citizen developer movement?
In my session I'll be talking about Citizen Developers, and how "real developers" (is that offensive? I don't mean it that way!) can benefit from the same tools that empower the citizen devs! It's a fun topic, even if some of the hype might not be grounded in reality… Come check out my session if that sounds outrageous! ;)
I've got some fun demos to show, and I'm really looking forward to the event (fingers crossed that there won't be that many demo effects)! The session got great feedback and spurred some difficult questions before, so I'm hoping that people will like it this time, too!
See you at SPS Nashville!  
EDIT: It was fun! See my experiences here: Thanks for coming to my session in SPS Nashville!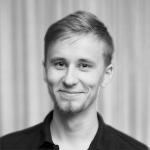 Latest posts by Antti K. Koskela
(see all)