This post was most recently updated on January 22nd, 2021.
2
min read.
Exciting news to share again! My session on using SPFx to extend Microsoft Teams got accepted to SharePoint Saturday Nashville next June. I'm excited to return to the Music City – it was a lot of fun last time, and I have a new session to present this time!
Correction: The title has been fixed – it used to say 6/16, but the event is on 15. SharePoint Saturdays are typically on Saturday 😁 Thanks for pointing that out!
What will I be speaking about?
I've been playing around with SPFx and different scenarios for extending Teams, since Teams has become the hub of my typical work day. Microsoft is bringing out cool scenarios for basically using webparts as single-page applications in Teams, and these tests and POCs sparked quite an interesting and demo-heavy session that I've prepared for the event.
I'll be posting a little bit more about the topic in the coming weeks, as I believe Microsoft is bringing out a fairly easy win here for reusing your functionality in the spirit of "write once – run everywhere", and this is very useful for the developers everywhere in the ecosystem.
What's SharePoint Saturday Nashville about?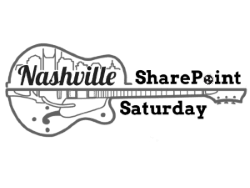 Office 365 (Microsoft Teams, Power BI, Microsoft Flow & PowerApps, Forms, Yammer, Office) and SharePoint administrators​, business users, architects, developers, and other professionals that work with Microsoft and cloud technologies, will meet on June 15th, 2019 at the Microsoft Office located at 8 City Blvd, Nashville, TN for the FREE ​SPS Nashville event!
Anyway, if you're around Nashville on Saturday, come check us out! Valo has a booth this year, just like last year. Registration is open here. There's a bunch of great sessions available, and between them, I'll be manning Valo's booth with my colleague Vlad and our partners from InfoWorks.
You can find out more information about the event on their homepage.
Come chat SharePoint, Azure, Teams, Valo or anything else with us! :)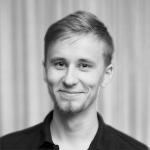 Latest posts by Antti K. Koskela
(see all)