This post was most recently updated on February 25th, 2023.
6
min read.
2022 is over, and it's high time to write the annual Year Review again. The ongoing pandemic and the 3rd World War on my doorstep have made me a little bit cynical, but in all fairness, the year was not all bad.
Last year, I promised a new article every Tuesday in 2022. I think I've just managed that, as long as this one actually goes out in time…
But that's enough of that, what was up in 2022?
Koskila.net in 2022
I've taken a look at the website statistics from earlier years. And just like a couple of last years, we're at some 830k visitors with some 950k visits. That's a couple dozen thousand more of you than in 2021 – and while writing this, it suddenly feels pretty amazing. So many people ended up on this site in these past 12 months. It's easy to forget these things actually do help other people when I'm frustratedly battling to make WordPress display something properly, or when uploading images breaks for the fifth time and I need to fix it in the wee hours.
Thank you for reading, once again. If I was just writing these for myself, I guess I wouldn't be using WordPress. That said, maybe I shouldn't be using WordPress in the first place… 😄
What was popular in my blog during 2022?
Okay, time to go through some reader favourites of the year! The top 3 most read articles of the last 12 months are listed below, from the most to the least popular!
My most popular article of the year – WSL needs some tweaking, and I'm happy to be the person offering guidance on that even though I'm far from being the leading expert on the topic 😁
This one became kind of a classic almost right after publishing. Glad I wasn't the only person frustrated with the issue…
GitHub (and the GitHub Desktop client) is nowadays offering better support for syncing upstream repositories – but it's still useful to know how to do it with the command line, too!
My most popular new articles
The article about WSL messing with your Windows host's RAM was of course also the most popular article I wrote in 2021. But there were other popular ones too!
Talking about comments, some 140 publishable comments were left during the year, plus a batch of spam, and on my article about Ukraine, a few anti-semitic, xenophobic or warmongering ones, which I ended up purging. Well, I ended up just slightly censoring some.
I don't want to censor my comments section, but I also won't let very spammy or downright hateful ones through. I'm behind enough on responding to appropriate comments to care about inappropriate ones. Oh – and sorry for everyone whose comments are still in the moderation queue… 😌
At least the work is good
I switched my Azure Architect job at Etteplan (which was not bad either, to be fair) to get back to the Digital Workplace / Collaboration space and now work with Precio Fishbone, developing their intranet-in-a-box solution Omnia instead. They seemed to do a lot of the things Valo did, but in a very attractive and interesting way, as Omnia is offered primarily as a software-as-a-service solution. Even at Valo, I was always interested in the ongoing background services we had (not many), and seeing how that's been run at a large scale has been very interesting. And working for an international, Sweden-based company is a lot of fun!
My work now revolves around developing and running continuous services on AKS. The Docker/Azure IoT Edge experience I gathered at Etteplan has proved very helpful, but incredibly inadequate. Nevertheless, that's when I've found one learns the most – when one doesn't really know how to do something but already knows enough to know how to figure the rest out.
I do miss Blazor and Azure IoT stuff, though. But I do have some incredibly uncared-for side projects regarding both of those. Maybe one day…
Oh, and in the 2022 MVP renewal cycle, I was for the first time awarded the title of Azure MVP instead of Office Development. Small change, but gives me more Azure credits to play with 🥳
Ranting about life, taxes and Ukraine
Okay, so my 2022 was great and interesting professionally, but not as great in some other regards. At the beginning of the year, the neighbouring country (Russia, in case someone isn't familiar with everyone's favourite fascists) invaded another country for the simple reason of them looking weak (not being allied, being smaller and without nukes).
Living in another country, that's also not allied, is smaller and doesn't have nukes, didn't make me very happy. Especially since I'm in the active reserve of said neighbouring country.
That said, it was a pleasant surprise to see said country with (alleged) nukes actually lacking in military capability. Based on their performance against Ukraine, their sorry excuse of an army won't stand a chance against a country with a better-trained military. Not in an actual fight, anyway.
Nonetheless, I wanted to help Ukraine kick the aggressors out of the country, and I ended up using a good portion of my company's marketing and office budgets to support Ukraine. And as I figure out good ways to do that, I'm planning on spending a bit more on that next year.
---
If you thought that was the rant, you were mistaken. Now comes the rant. About taxes.
Due to how Finnish taxation works, charitable giving is not usually deductible in taxes – and since taxes are very high, that makes charitable giving very expensive. So instead, I'm choosing to purchase Ukrainian products and services both for my company and personally. That way I can contribute more, stay on the good side of the Finnish IRS (if they even have one, who knows) AND get useful goods and services in return. Call it a win-win-win :)
In other news, during the year, the COVID pandemic finally crushed the little fighting spirit Finns had left, and this year our COVID mortality rate went through the roof. The country has experienced over 10% excess mortality compared to forecasts, which translates to more corpses than ever after the Second World War.
Obviously, not all of that is because of COVID – we have also had a moderate year of Influenza, abnormally many deaths due to RSV, and unexplainable blood clot deaths. And the healthcare system being overcrowded, suffering from a lot of absentees and people being unable to serve along with other, previously minor illnesses is not great either. And surely, one may blame COVID, vaccinations, politicians, the lizard people, or "Zero-COVIDers" (the only group or sect more suspicious than the lizard people).
Officially, it's just unexplainable and nobody could've seen it coming. But all that could've been done was done, and all of the vaccines that expired because the CDC didn't want to administer them, the Personal Protective Clothing that they lost and the great guidance on "remove masks before coughing and then walk around as much as you can" were just someone else's fault. Probably the "Zero-COVIDers", now that I think about it. Yeah, must've been them.
The good thing about all of this is that the general disappointment with my home country combined with the incredibly high taxes made it easy to make the decision to cut myself some slack this year. I don't feel bad about paying less in taxes, contributing a bit less to society, and simply having more time for my family. I doubt the tax dollars were used for anything beneficial after all.
This year, I did cut my hours down to just 30 per week – a move that cost the (Finnish) IRS more than it cost me! You could almost say the taxpayers pay over half of my 1 vacation day per week… 😁
---
But that's almost enough ranting. As another win for 2022, I more or less finished building my combined carport/office building. Now I actually have a pretty pleasant commute of 30 seconds or so, which surprisingly helps balance work and life.
Overall, I think I've learned to appreciate the moment and worry less about the future in 2022, even if the future would be somewhat bleak. Hence the heading of this particular year's review – Stop Caring & Just Enjoy The Ride.
Anyway – Happy 2023, everyone!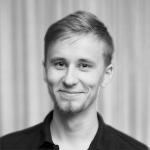 Latest posts by Antti K. Koskela
(see all)