Reading Time:
5
minutes.
This topic seems to be on everyone's mind right now: SharePoint Home Sites. They're finally rolling out (again). Or maybe even rolled out, in case this article ends up late in my publishing queue!
But what are they? How do you create SharePoint Home sites? How do you best use them in your organization?
To take a step back, let's first take a step upwards – to get the 1000-feet view!
Getting the big picture – why is Microsoft doing this stuff in the first place?
There's been a lot of chatter about SharePoint Home sites for quite a while. With a lot of kind of disconnected new product and feature announcements, the 'productivity cloud landscape" has become fairly convoluted, and pretty much a wild collection of silos.
Microsoft Teams is solving this issue for collaboration, but it's not that useful for actually storing information or organization-wide communication. Beyond very small organizations, that is.
Now, Microsoft has been slowly clarifying their plans for SharePoint, after the big announcement that Modern SharePoint was back in the day, and Home sites play a big role. One could say they even play a pivotal role in the bigger "Intelligent, Digital Workplace" -picture.
That is what solves the silos and much of the confusion in organization wide communication, AND the information storage.
Let me be quite frank here for a second: The first time I heard about "The Home Site" – a single, super intelligent hyper useful personalized smart landing page for anything intelligent intranet on your tenant – I thought it was brilliant. My first hunch was that intranet vendors, such as my employer, are going to be out of business soon after this launches.
However, Microsoft is a big company, and big companies move slow – even if they can, on occasion, be very innovative and ship the right things.
Now, a few years later, Microsoft is busy delivering. SharePoint Home Sites are now, again, rolling out to tenants all around the world!
Some of the players on the market have adapted – and they really needed to, because Microsoft's incredibly strong marketing led to not only the behemoth themselves but also the customers to push the vendors hard.
However, Microsoft's concept for the Home Sites has obviously been adjusted along the way, and marketing isn't always quite aligned with what's actually shipping.
That all said, let me address a few of the most common questions out there – and let's see what IS actually shipping, and if it's anything radically new!
What are SharePoint Home sites?
Home sites are special SharePoint Communication Sites on steroids, that you can configure as the top start / landing pages for the users of your intranets.
What's special about them, when comparing to standard Communication Sites, they bring together news, events, embedded video and conversations across your organization – and offer you a personalized high-level view to what's happening in your organization.
If you want to learn more, you might want to check out my primer on SharePoint Home Sites, Start Sites et al.:
In short, Home Sites bring together a lot of the new SharePoint features over the last few years quite nicely, and they complement the powers of Communication Sites and SharePoint Hub Sites quite nicely!
However, a Home Site can also be a Hub Site – and for a lot of organizations it probably makes sense to configure your SharePoint Home Site as the landing page of your hub site – simple as that.
Your Hub Sites, Home Sites and SharePoint Start page together wrap your digital workplace together fairly well even in regards to the mobile story. This is quite an improvement by Microsoft – finally delivering pretty much the same experience (corporate communications -wise) no matter the channel and device.
When will I get my hands on a SharePoint Home Site?
Now! They're rolling out as we speak.
How many Home Sites can I have?
For now, just one. In the future, supposedly as many as you'd like!
How do you create a SharePoint Home site?
Oh, that's a good one!
Right now, you essentially pick a communication site and give it superpowers. This is done with PowerShell, but an actual User Interface is probably in the works.
Time needed: 10 hours.
How to create a SharePoint Home site for your tenant?
Download the latest SharePoint Online Management Shell.

If you installed a previous version of the SharePoint Online Management Shell, you might want to remove it first.

Then, download the latest one from here:
https://www.microsoft.com/en-us/download/details.aspx?id=35588

Open the SharePoint Management Shell and connect to SharePoint Online as a Global Admin or SharePoint Admin in Microsoft 365.

Should be simple enough:
Connect-SPOService

OPTIONAL: If you haven't already, create a nice new communication site for yourself!

You can do this with SharePoint Management Shell (like below)
New-SPOSite -Url "https://contoso.sharepoint.com/sites/home" -Owner "[email protected]" -Template "SITEPAGEPUBLISHING#0" -StorageQuota 2048 -Title "Home site test"

Or using the UI (like below):

Run the actual cmdlet!

Run Set-SPOHomeSite -HomeSiteUrl <siteUrl> (where siteUrl is the site you want to use).

Note: This change is not instant, so to avoid confusion, you might want to run this outside office hours!



And then you wait.

Depending on some very secret factors, this change might take hours to take action. Check back later.
(Adapted from Microsoft's Documentation)
And that's it, then! Let me know how you like your new site! :)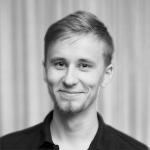 Latest posts by Antti K. Koskela
(see all)