This post was most recently updated on December 27th, 2018.
3
min read.
This is one of the kind of weird issues that you don't really run into in your own development environments, but that you more often run into when you actually have non-godlike permissions. Oh, the woes of trying to use SharePoint with anything less than farm/global administrator… :) Anyway, in this post, I'll describe a couple of solutions to an error:
"Sorry, your files couldn't be uploaded. The upload might be too large or the server might be experiencing high network traffic"
You might encounter this issue, when uploading pretty much any files in any SharePoint document library. Typically, I run into this when trying to update a file in a library (in my case, the only times I've ever seen this, have been the Style Library of a SharePoint site). You can apparently encounter it with any file type, in this example below, it happened with a JavaScript (.js) file.

Funnily enough, I usually encounter this issue with a following set-up:
On-premises SharePoint server (2013 or 2016 – occasionally also SharePoint Online, but that's less typical!)
Small files (of 1-200kb)
The server has been experiencing very low network traffic.
The error really doesn't seem to describe the issue at all – so what's actually causing this? It has got to be something in the backend, right? Well, yes – but especially in SharePoint Online there's almost nothing you can do.
Solution(s) to "Sorry, your files couldn't be uploaded. The upload might be too large or the server might be experiencing high network traffic." -error
Quick googling didn't give any actual reasons or fixes for the issue. A lot of people online seem to suggest changing your browser to something else from Internet Explorer… While it might not be a bad idea in itself, it does seem like a ridiculous fix – and also didn't work for me :)
However, every single time so far, going through this checklist has helped me solve the issue and get rid of the error:
Allow "custom scripts" from SharePoint Admin site's settings (see here how to enable custom scripts)
Contributor permissions are probably not enough usually – get an account with higher permissions (or make your user account a site collection admin)!
Activate the Modern view for the library (if you're using SharePoint 2019 or SharePoint Online), and edit the file directly in the browser (see below). You can even copypaste the contents from your offline file to the file you're editing online (in case you're just trying to overwrite it).

First, click on the file to open up the preview
Then, select "Open" and "Open in Text Editor" to open the file in an in-browser text editor.
SharePoint should save your changes automatically!

You can also synchronize the library to your machine and edit (or overwrite) the file locally. This way you'll be using OneDrive client for the upload.
For actually big files in on-premises scenarios, you might also want to take a look into these tuning ideas – has never been required for me, but still worth a shot!
And that should be it!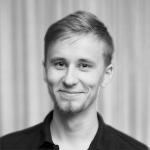 Latest posts by Antti K. Koskela
(see all)