This post was most recently updated on October 4th, 2022.
5
min read.
This is the second post about my and my wife's excursion to the USA and all the traveling we have done. We'll be spending 6 months in the country, to study, attend conferences, travel, and compare the culture to Finland. Hopefully, we will learn something about ourselves and the world along the way!
Transatlantic flight
The trip from Kangasala to Whitewater was definitely not a fast one. Driving from Kangasala to Helsinki-Vantaa Airport in Finland took a few hours, we had to wait for the flight for a couple of hours, before a 4-hour flight to Keflavik (in Iceland).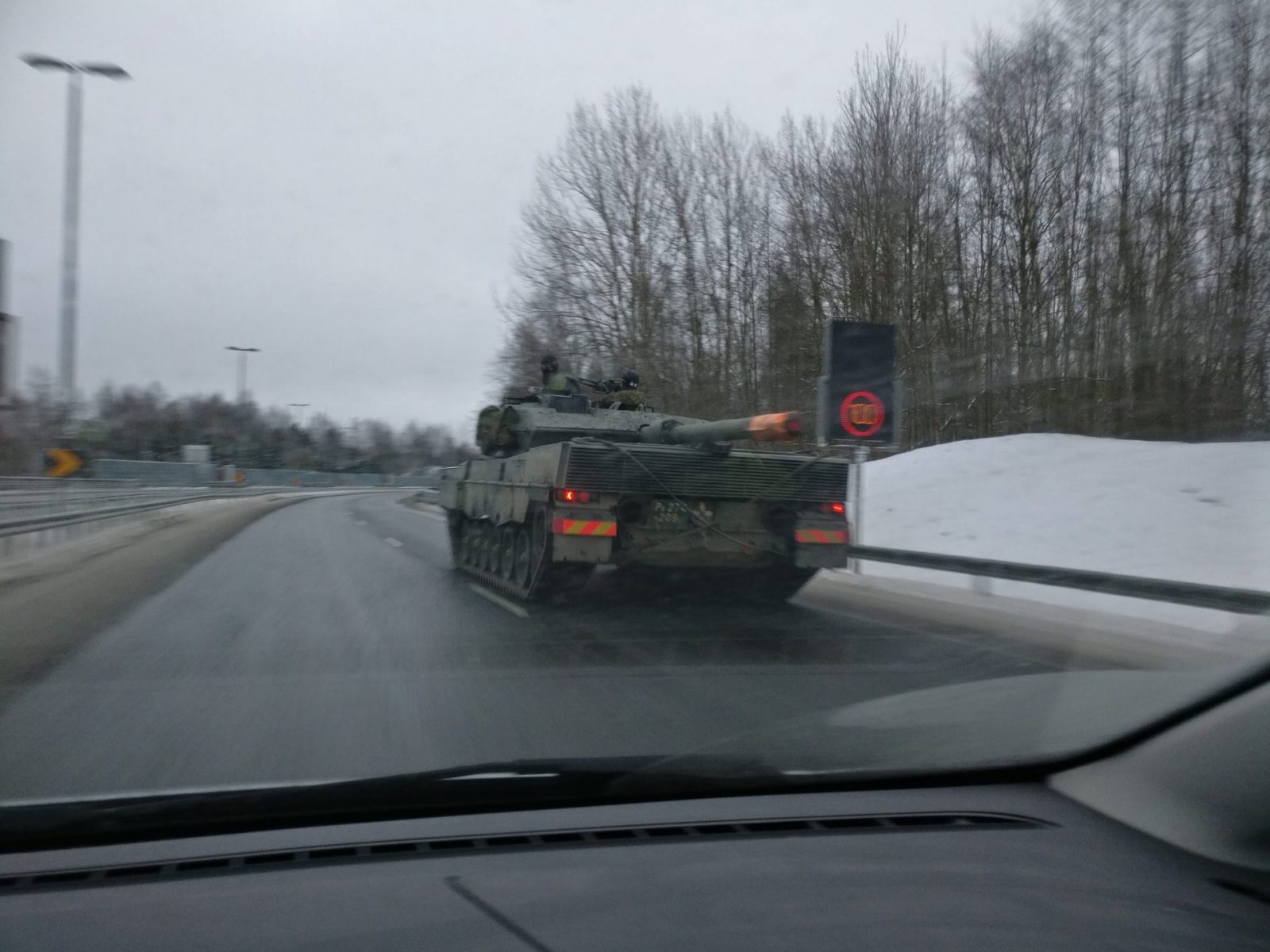 While waiting on Helsinki-Vantaa, we met a Finnish woman living in America with her husband, who was a descendant of Finnish immigrants from a century ago. She had been living in the USA for a couple of decades, and had apparently integrated really well – she was really open about politics and extremely critical of Obama's term as president. She was also almost ecstatic about Trump's presidency. If that's not a successful integration, I don't know what is!
This experience was, I guess, our first firsthand contact with American politics. Before the trip, all that was somewhat foreign and pretty distant – all that ranting and flaming on Twitter didn't really concern us.
Keflavik airport was not a big one, and we had about an hour to change planes, so we weren't hugely busy. After a minor delay, we finally got onto the flight to O'Hare, which in turn took over six hours.
The second part of the trip was flown from Iceland to Chicago, over Canada and Lake Michigan. The visibility was bad, as there were a ton of clouds, and it was pretty dark at this point. We had been chasing the daylight since we left Finland since it was around 2 pm when we left, and it was getting dark – in Iceland, it was 3-4 pm (local time), and finally, around 6 pm we arrived in Chicago. At that point it was already dark in addition to being cloudy, so not much to look at during the descent.
Entering the Land of Freedom
A lot of people warned me beforehand, that the customs and border bureaucracy can sometimes be a bit complicated. From Finland we usually enter using ESTA instead of visas, but as our stay is longer than 90 days we needed visas. I had heard that no matter the documents, there's always a chance the officials will need to get more information before they admit you into the country, or decline your entry.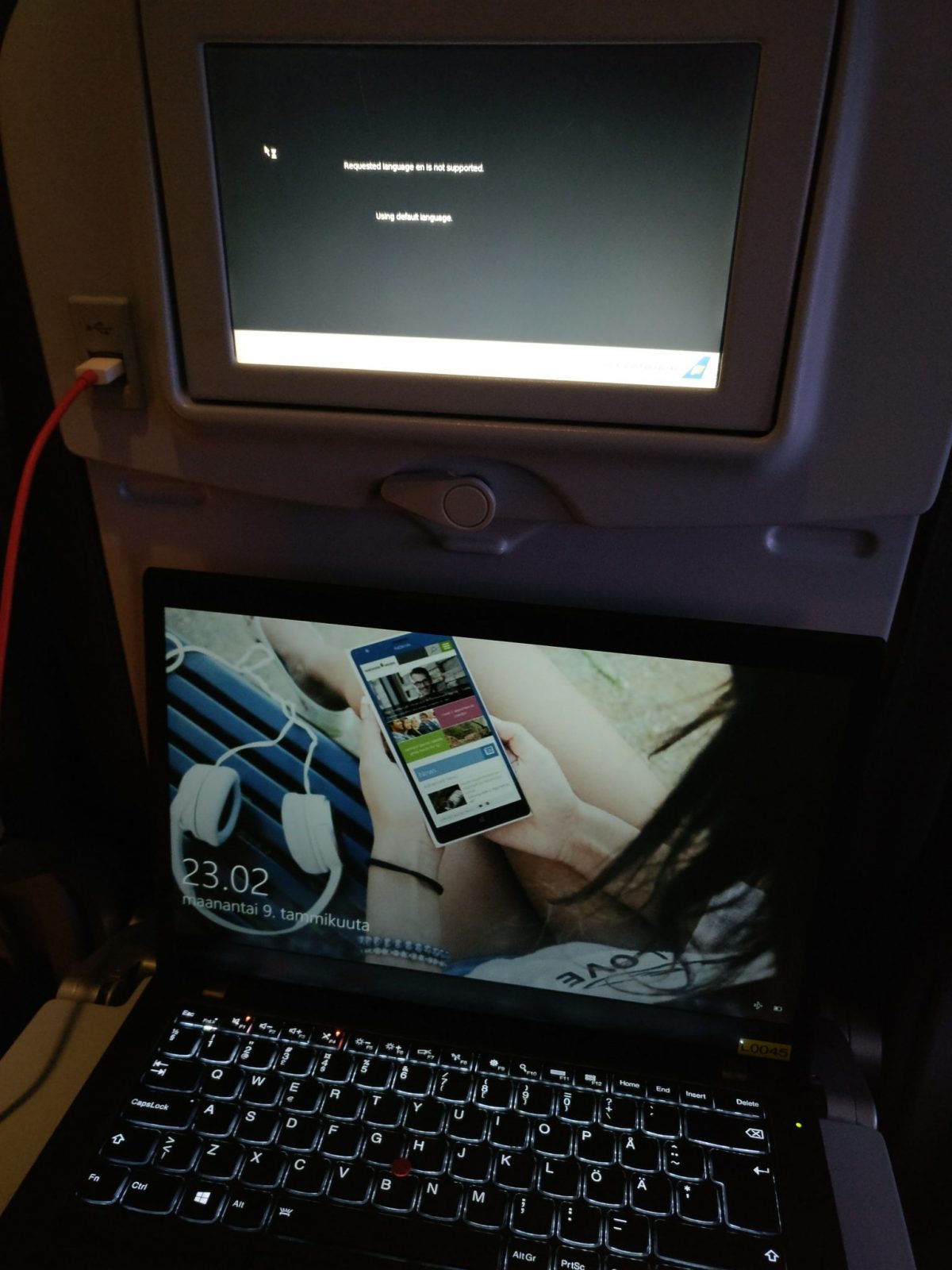 My wife has a J-visa, which granted her entry as an exchange student, but as I received no information from UWW about my eligibility for a J-2 visa, I just applied for a B-1/B-2 -visa on my own. I even got the visa, even though the embassy employees were not sure if they should change it to a J-2 visa instead – but ended up not doing that. I got to admit, that the process on the whole was just a bit unclear to me.
The approach I took is apparently not exactly normal, or the correct way to go. Sure enough, the border officials did pull me aside to a smaller room to ask me some more questions – but finally just ended up welcoming me to the country without any extra hoops to jump through. CI can't really complain – everyone was nice and I got through the process reasonably fast. I had a lot of documents proving that I have employment, own an apartment, and all of my family lives in Finland… But all that wasn't finally needed at all. It's good to be prepared anyway!
First night in the States – not a resounding success
When we got out of customs and all that, we spent a night at Best Western Chicago O'Hare. Getting their shuttle to pick us up from the airport required us to call the hotel, which kind of created a small problem for us. We still only had our Finnish phone numbers, and using them to call any number would cost upwards of 2 € / minute.
I knew from calling them before, that they had a slow robot answering the phone, and the call would not be super fast. Wanting to avoid spending too much money, we tried using a phone booth instead – but those darn things are even more costly! The phone call would've started at $4, and every minute would've added around $0.40 more. I decided to go with my Finnish phone.
Staying at the worst Best Western in my life so far
First impressions weren't that great – being pretty tired (awake for almost 24 hours at that point) we hoped to just crash into beds. But, alas, the first room had no sheets and hadn't been cleaned. That'd be mostly fine – I mean, stuff like that happens… But even the room they transferred us to wasn't better at all.
I left Mari practically sleeping on the chair in that room, only to find out that even the third room they assigned us was dirty. The fourth one was, finally, cleaned (or at least it had sheets and wasn't dirty). We even got a free water bottle for our troubles. Yay – I guess. We didn't get a King-sized bed, which we paid for, though, but rather separate beds. But hey – finally, sheets!
I did post a review to Tripadvisor. Hopefully, someone else is able to make more informed decisions…
Finally to Whitewater
The next day we got our first American breakfast… At least that's what we think – we aren't sure what exactly is American and what isn't! After returning to the airport, we finally jumped on to UWW coach! After waiting for all the other internationals, the coach took us to Whitewater at around 9 pm.
As an added bonus, we saw Obama's motorcade, as he was traveling to Chicago for his farewell speech. There were a lot more cars than when the president of Finland goes anywhere.
I was surprised how many road tolls there were, but luckily the bus didn't have to stop at them (apparently they get a monthly pass), so we got to Whitewater reasonably fast. Unlike everyone else in the international student group, my wife and I live off-campus. This caused some extra bother to us, and is a lot more expensive than living in dorms! Apparently, for some reason, the university doesn't really accommodate married couples that well… I guess nobody in their 20s gets married in the United States?
My next post will be a slightly deeper dive into our first impressions of the American culture… And what a small Midwestern town like Whitewater looks and feels like. Shocking revelation: it DOES feel like a small town! :)
See more?
My other posts about American culture exchange: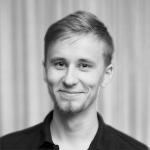 Latest posts by Antti K. Koskela
(see all)