This post was most recently updated on March 28th, 2023.
12
min read.
Microsoft is gathering all kinds of telemetric data out of the usage of SharePoint. I ran into an interesting JavaScript file, fp.js, on SharePoint Online doing just that and gathering data.
It loads on pretty much every single page request, so it's something you'll bump into any time you open your developer tools! Your customer's IT might even inquire about it – perhaps wanting to disable it for performance or information security gains.
But what is fp.js and what does it do?
Background
This is similar to the requests to WsaUpload.ashx, that I've written about earlier:
I encountered this unscrambled, unminified JavaScript code snooping on me on all of the tenants I opened. That was a bit surprising, to say the least – it's considered good practice to make your files as tiny as possible if they're going to be loaded on each and every page load for each and every user. Even if the difference in file size would only be 10kb, that's going to amount to a huge pile of kilobytes in the long run, with millions of people loading tens or hundreds of millions of SharePoint pages.
Anyway, here's the whole file for your reference (because who knows when Microsoft will wisen up and at least minify it!)
So what does it do, then?
I'm guessing that fp.js stands for "fingerprint".js. I mean… That's what it says in the file, too :)
The file is one of many used by Microsoft for different analytics purposes. There are a bunch of different variants you might encounter – but this blog post describes the one you can find on Modern SharePoint sites.
The file seems to gather some simple information and usage analytics from the users.

So – you'd think having unminified JavaScript libraries for snooping purposes isn't super optimal? Well, it isn't. The file should at least be compressed and minified, even if only to save some bandwidth.
The file itself makes requests to this domain:
… which is owned and maintained by Microsoft for analytics purposes.
This was confirmed on Tech Community:
The domain nrb.footprintdns.com is owned by Microsoft and represents servers in Microsoft datacenters. It is used for telemetry purposes – – Data sent to this domain is used to identify network connectivity and performance issues and to support improvements to the service.

Paul Andrew (MSFT) 7.1.2019
(see below for a screenshot of the same)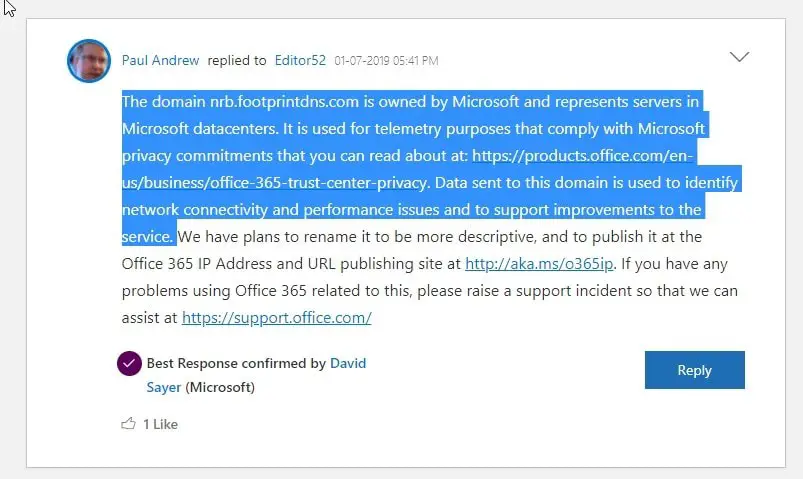 Surprisingly, this is not listed on Office 365's public IP ranges and DNS names document. Quite an oversight by Microsoft!
At the time of posting this, the last comment in the thread on 14.1.2019 is Microsoft's recommendation to contact Microsoft Support if fingerprinting activities etc. cause performance issues. It would be interesting to hear what kind of responses people have gotten for that complaint… :)
How to block it?
I don't currently know of a supported / safe way to block it. There is no switch for that.
Moreover, it's a fairly harmless file. If Microsoft is gathering usage statistics for their products, as long as they're not causing performance degradations or invading your privacy, let them.
However, you can always use a browser plug-in to block it (some plug-ins probably already block it by default), block it at the network level, locally block the domain using the host's file, or even inject custom JavaScript to stop the file from functioning.
None of these should be considered safe or supported solutions, so unless you have a good reason, don't worry about the file too much :) There are plenty of bigger performance issues associated with a typical SharePoint deployment to worry about, after all!
References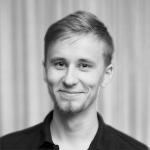 Latest posts by Antti K. Koskela
(see all)