This post was most recently updated on October 4th, 2022.
2
min read.
Microsoft is deprecating, or even removing one of the most widely used features in SharePoint sites – Site Mailboxes. For the end-user, this might not mean much but still requires some additional work from the administration side. In this post, I'm trying to give a rough outline, of what you (as an administrator/content producer) should do.
So, what exactly is happening?
I just noticed the following in our SharePoint Online tenant administration:
We're removing Site Mailboxes in SharePoint Online
MC92090

Julkaistu : 31. tammikuuta 2017
Vanhenee : 15. syyskuuta 2017


Beginning March 2017, new SharePoint Online organizations will no longer have access to the Site Mailbox feature, existing SharePoint Online organizations will no longer be able to create new Site Mailboxes; however, any Site Mailboxes provisioned prior to March 2017 will continue to function.
How does this affect me?

You are receiving this message because our reporting indicates your organization has one or more Site Mailboxes available. Beginning March 2017, your users may no longer create new Site Mailboxes. 

In September 2017, we will have a process in place allowing you to transition your existing Site Mailbox site to an Office 365 Group. We will communicate again in June 2017, via Message Center, with more details.
What do I need to do to prepare for this change?

If you are using the Site Mailbox feature in SharePoint Online, you should consider transitioning to Office 365 Groups, to support email-centric collaborative scenarios.

Transitioning to Groups
Just a quick recap: Office Groups are Microsoft's (relatively) new, preferred way for collaboration. They aim at taking what's best in Skype, Slack/Teams, SharePoint team sites, and email, and bring it together as a comprehensive, amazing collaboration super tool. They might not be quite there yet, but what they are doing is still very promising.
Luckily, creating an Office Group should provide your end users practically the same user experience, as the group can be used in a very site mailbox-y way. Just the address will be different, and the group will have to be created first.
Folks at BetterCloud explain the group creation pretty well here.
If you want to see more information about the change, that's here.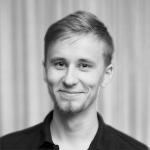 Latest posts by Antti K. Koskela
(see all)