3
min read.
In a bit different news, this time I'm sharing my preferred Bluetooth configuration that makes using headphones (or are they called "earpods" now?) bearable. It's required some experimentation, but I did finally find a combination that doesn't cause the audio to be laggy or janky.
Problem
For over a year, I had OnePlus 9 Pro. It always felt a bit sluggish, but the user experience was still something I could live with. It certainly did not feel like a $600 flagship – more like the most mid phone you'll ever try – but it was still ok.
But that phone broke, and I replaced it with OnePlus 10 Pro, since that was cheaper than getting it fixed OR getting a new OnePlus 9 Pro. Oh, how foolish I was. It WAS indeed a trap.
I've found my OnePlus 10 Pro to be of quite low quality. Certainly much more so than the OnePlus 9 Pro before it. But one of the most annoying features has been its awful Bluetooth performance. Headphones that worked reasonably well with OnePlus 9 Pro (although, funnily enough, I was already annoyed at the poor Bluetooth range with that phone, too) would experience lagginess, stuttering, random disconnects, getting out of sync (which gets old REALLY fast!) and other quirks.
In general, it's just a bad user experience. Bluetooth performance on OnePlus handsets has just been awful based on my experience.
The headphones I've used with the phone are as follows (rated from the worst performance to best):
Generic, unbranded "E7S" TWS earpods (worst)
JBL Wave TWS earpods
Nillkin TWS earpods
Microsoft Surface Headphones 2 (best)
The performance difference has been small. The experience with all of the devices – before fiddling with the settings – has been awful.
With the unbranded "E7S" pods you get about 2-3 meters of range and can't put the phone in your pocket because your pants and your body will interfere with the signal.
With Surface Headphones, you'll get 10 meters. Just don't try breaking line-of-sight with your phone because it'll drop pretty much immediately.
Reason
I have not actually figured out the reason for the issue, apart from poor build quality and incredibly useless factory defaults. Maybe there is a good reason. Maybe not.
Overall, the performance is lackluster compared with my phones (and laptops) before OnePlus 9 Pro.
Solution
If you do get in touch with OnePlus Support, they'll tell you to reset your phone, because they hate you and just want to get rid of you. Resetting your phone will reset it to use factory defaults – the same factory default settings that are useless to begin with. And of course it won't fix any possible hardware issues.
In older Androids, you could wipe the system cache partition and it sometimes fixed misbehaving system services, but in newer models that option is unavailable.
As usual, your mileage might vary, but the following settings have worked pretty well for me. The connection is still not as strong or stable as with a handset from a comparable brand like Nokia, TCL, Ulefone or maybe that $200 Samsung phone from 2014 that you stashed in a cupboard after it got run over by a tractor, let alone some more expensive alternatives. But still much better than when OnePlus shipped the phone to you.
Time needed: 20 minutes
How to fix Bluetooth performance and range issues with OnePlus 9/10 Pro?
Enable Developer mode

To access the juiciest Bluetooth options, you'll need to enable the Developer Mode on your Android phone. Here's a short guide on how to do that if you haven't already: How to enable Developer Mode on Android?

Connect your problematic headset

To be able to configure the right settings for your particular headset, you will need to connect it to your phone using Bluetooth first.

Find the advanced Bluetooth settings from the Developer Mode

Now we'll want to navigate to Advanced Bluetooth Settings. The path is going to be something like below:
Settings > Additional Settings > Developer options > Networking

Then just scroll down until you see "Bluetooth this" and "Bluetooth that".

Or you can actually just search for "Bluetooth" from settings. You'll see the same settings keys that I'll go through in the next step in both cases.

Set the "Advanced" Bluetooth settings

Bluetooth AVRCP-version: AVCRP 1.3
Bluetooth MAP version: MAP 1.4

Bluetooth audio codec: SBC (I've found this to work the best, but you'll have plenty of options to mess with, so give them a go and document your progress!)

Make sure audio bps and channel mode are defaults (although you can experiment with them if you see fit).
Alright. That's my working configuration. Does it work for you or did you find something else that functions better? Let me know in the comments -section below!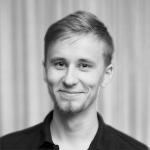 Latest posts by Antti K. Koskela
(see all)