Reading Time:
3
minutes.
I recently started playing around with Microsoft Lists. What a fun and friendly tool – makes SharePoint lists far more approachable offering a great editing experience, easy sharing, and hopefully in just a bit, awesome integrations and great mobile app (I mean, there's iOS… But who has an iPhone in this day and age? 😉
However, as is usual in my tech endeavors, I immediately ran into an issue.
Problem
Some background: I've selected either EN-US or EN-CA as my locale everywhere on my work account, my personal account, my computer, my mobile devices and my browsers. I don't want to see Finnish translations of anything, since they're most of the time purely confusing, and at worst, grossly misleading!
With this background in mind, do you see anything weird with the screenshot below?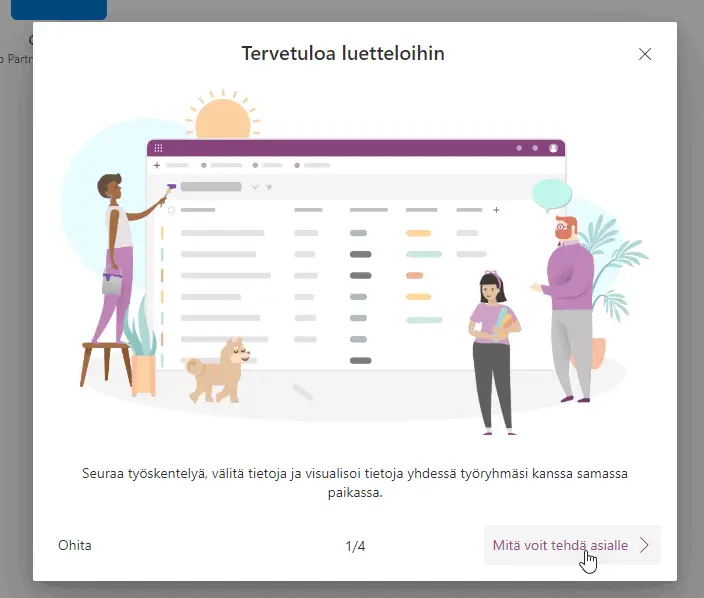 Oh… Right – it's in Finnish. Not a nice experience, if you were expecting the language of the free in the accent of the brave.
Instead of "Next" or an enthusiastic "Get started!", you get "Mitä voit tehdä asialle", which translates to "What can you do about the thing".
Bah, I want to get rid of these weird translations and consume my Microsoft Lists the way it was meant to be used – in English.
Reason
The site hosting your Microsoft Lists instance is in fact a SharePoint site. I suppose a few years ago, we would've called it a MySite – nowadays, it conveniently hosts your OneDrive resources, such as your personal Microsoft Lists web application!
And SharePoint has an additional way to configure languages. Even if you have selected a supported language as your preferred language in all of the right places – your profile, your browser, your device – SharePoint won't offer it to you unless the language has been explicitly enabled.
Below, I'll show you how to configure the language for both your account and your SharePoint/MySite/OneDrive site!
Solution
Time needed: 5 minutes.
How to change the language for your Microsoft Lists web application?
Navigate to your account settings

This is definitely worth trying out as your first option! First, click the gear/cog icon to open your settings pane, and select "Change the language" under "Language and Time Zone settings" (or whatever these are in your language!)




Check or change the language in the "Display language" box

In the screenshot below, my organization has set the language to be "English (United States)" – but Microsoft Lists wasn't shown in the language!



How can that be? Well, read on!


Change your OneDrive site language

Notice the URL on your Microsoft Lists site? Yep, you got it – it's a SharePoint site!

Navigate to site settings by replacing /lists.aspx by /muisetng.aspx.

Select your display language

Ah, now we're getting somewhere! What you're seeing here (maybe behind a "Show additional settings" link), is the list of all of the languages supported by your MySite, err, OneDrive SharePoint site. Feel free to select English (or whatever localized name for the language you have) in the list and click "Save".


Boom! You're done.

Microsoft Lists should now be available in your preferred language.


---
That's it. Hope you have fun with SharePoint/Microsoft Lists. :)
Let me know whether it helped or not!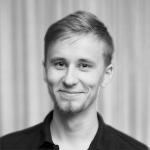 Latest posts by Antti K. Koskela
(see all)