Reading Time:
< 1
minute.
This article describes the Azure regions, where Azure Monitor Application Insights is available.
Azure regions
A region is a set of datacenters deployed within a latency-defined perimeter and connected through a dedicated regional low-latency network. Depending on who's talking, regions are sometimes called locations, geolocations or just geos.
Azure regions give customers the flexibility to deploy their applications where they need to. Azure is generally available in 44 regions around the world, with plans announced for 10 additional regions. However, not all features are available on all of these regions.
Below, you'll find an overview of the regions, that at the time of writing support Application Insights.
Microsoft Azure regions with Application Insights available:
(US) East US
(US) East US 2
(US) South Central US
(US) West US 2
(US) West US
(Asia Pacific) Australia East
(Asia Pacific) Southeast Asia
(Asia Pacific) Central India
(Asia Pacific) East Asia
(Asia Pacific) Japan East
(Asia Pacific) Korea Central
(Canada) Canada Central
(Europe) North Europe
(Europe) UK South
(Europe) West Europe
(Europe) France Central
This list has been last updated 5.6.2019.
Read more
List of all the locations where Azure Monitor is available:
Microsoft's documentation on Azure Monitor / Application Insights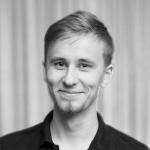 Antti Koskela is a proud digital native nomadic millennial full stack developer (is that enough funny buzzwords? That's definitely enough funny buzzwords!), who works as a Solutions Architect for Valo Intranet, the product that will make you fall in love with your intranet.

He's been a developer from 2004 (starting with PHP and Java), and he's been bending and twisting SharePoint into different shapes since MOSS. Nowadays he's not only working on SharePoint, but also on .NET projects, Azure, Office 365 and a lot of other stuff. He's also Microsoft MVP for Office Development.

This is his personal professional (e.g. professional, but definitely personal) blog.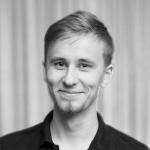 Latest posts by Antti K. Koskela (see all)