This post was most recently updated on July 31st, 2022.
2
min read.
If you're like me, you're not using Adobe Reader, but rather switched to Foxit Reader years ago, and never looked back. Foxit has a great PDF printer, it's sleek and for the most part a pleasure to use – in other words, it's a great reader. But it's not perfect. See, the default save location is "Foxit Drive", and it pops up any time you try to save your document, and at least for me interrupts my workflow.
This post describes how to get rid of it, and make Foxit Reader even better!
Description of the issue
Okay, so Foxit Reader is pretty great, but they've got their difficulties, too. Being freeware, they kind of need to get revenue from somewhere outside the reader itself – and nowadays, that would be their Premium software, but especially their Online offering, part of which the cloud storage for PDFs is. However, cloud storage for PDF-files is, at least for me, very much unnecessary, as I save everything in Dropbox or OneDrive anyway, so that being the default location was quite annoying.

Foxit Reader doesn't have an option to disable Foxit Drive, though. They have a setting to disable all online features – but weirdly enough, this does not include their cloud storage option!
I guess there's a reason for that, though – technically, their storage is not an online feature, but rather a plugin. And disabling features from the core software doesn't affect plugins, naturally :)
So, what can you do instead?
Solution:
Time needed: 2 minutes
How to disable Foxit Drive?
Navigate to your Foxit reader installation

Being a plugin, it's actually easy to disable. First, you'll need to browse to your Foxit Reader installation folder – depending on your system, that'd typically be either "C:\Program Files (x86)\Foxit Software\Foxit Reader" or "C:\Program Files\Foxit Software\Foxit Reader". Your path could be different, though.

Open "plugins" folder, and rename "FoxitDrive.fpi" to "FoxitDrive.fpi.bak"



Foxit Drive plugin in Foxit Reader folder

And like so!


Renaming the Foxit Drive plugin



Then, just restart your Foxit Reader and it's gone!



And so the workflow just improved a bit! :)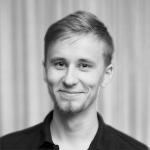 Latest posts by Antti K. Koskela
(see all)