This post was most recently updated on September 25th, 2021.
2
min read.
This was a fun one! Suddenly, while running or debugging my ASP.NET Core 3.1 application, I started getting errors about missing assemblies, along the lines of "FileNotFoundException: Could not load file or assembly Microsoft.AspNetCore.Components.Forms". These DLL files were not required a minute earlier – nor did requiring them really make much sense in my mind – but there was a nonsensical, easy fix, so in the end, it was all good!
But let's go through this thing in order. What was the problem?
Problem
So, this was the error I was running into, whenever I ran or debugged my app:
FileNotFoundException: Could not load file or assembly 'Microsoft.AspNetCore.Components.Forms, Version=3.1.10.0, Culture=neutral, PublicKeyToken=adb9793829ddae60'. The system cannot find the file specified.
The weird part was that I didn't even need this dependency before I updated Microsoft.AspNetCore.Componentsfrom 3.1.9.0 to 3.1.10.0! Not sure if this was a breaking change in the dependency or something different.
A similar error occurred for another package, Microsoft.AspNetCore.Components.Web.
In that case, the issue was slightly different as I did in fact have the package already referenced – it just stopped working :)
Anyway, let's go through the fix.
Solution
You need to add the dependency, and (weirdly enough) tell it to include private assets. And here's how you can do that:
Time needed: 5 minutes
How to fix missing assets from your precious dependencies?
Open your .csproj file in edit mode

Just right-click your project in the Solution Explorer – like below:


Add your dependency

Obviously, this step is only required if your dependency is in fact missing! I got this error for 2 dependencies, one was missing from the .csproj file, the other one wasn't.

I already had a reference to Microsoft.AspNetCore.Components, and I had to add Microsoft.AspNetCore.Components.Forms as well.

Modify the XML for your problematic package(s)

For whatever reason, you need to add <PrivateAssets>All</PrivateAssets> to your package reference.

The XML should look somewhat like this:

<PackageReference Include="Microsoft.AspNetCore.Components.Forms" Version="3.1.10">
<PrivateAssets>all</PrivateAssets>
</PackageReference>

This needs to be done for each problematic package.

Rebuild and you should be good!

And after that, if you get another error – about another package, most likely – just rinse and repeat for each one that's giving you trouble.

(Optional) Remove the <PrivateAssets> -part

At this point, for whatever reason, you should be able to remove the newly added XML node.

You can probably even remove any new dependencies you had to add!
---
Another surprising error, another weird fix. But did it work for you? Let me know in the comments below! :)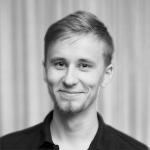 Latest posts by Antti K. Koskela
(see all)