This post was most recently updated on April 23rd, 2019.
2
min read.
SharePoint List Alerts. That magnificent functionality in SharePoint, that let's you get a heads-up anytime someone touches your precious documents (so you can go and revert the changes), or changes files in Style Library (so you can go and remove that pink custom CSS they tried to add). Very useful for a lot of scenarios!
The functionality is ancient, quite cumbersome and CERTAINLY not pretty, but it's straightforward and quite reliable. On SharePoint Online, the notifications/alerts seem to work automatically, with no configuration whatsoever, and in SharePoint Server (on-premises) they work as long as outgoing email has been configured.
Truly, a non-frills, no-brainer solution. For once, am I right? 😉
Despite and against my expectations, they were included in Modern SharePoint, too, so there's really no reason NOT to still keep using them.
However, you could argue that they're quite hidden from the GUI. It's not obvious for the end-user how to access them at all. This post describes how to access them on pretty much any site!
I'm going to include a lot of screenshots for your convenience – should be easier to figure out that way.
Description
For most libraries, you can just browse to some of the list item views and click Ribbon (see below), or sometimes even access the Alerts -functionality through the List Viewer webpart. This functionality has been there for a while, so it's a nice, consistent and a truly "classic" user experience.
So, how does this work in Modern SharePoint?
Not too badly! It's actually even easier than in Classic – the Alert subscription appears as a pretty pop-up, when you just click "…" -> "Alert me". That's a nice small improvement over the Classic (or "classic") experience, I'd say.
See an example below!
However, every now and then, this functionality is hidden. Why, you ask? I'm asking the same thing! It seems foolish to hide this out-of-the-box functionality, that's quite battle-proven, and provides an useful and consistent user experience.
Luckily, there's a workaround!
Solution
You can access the alert creation for all lists in a SharePoint site by browsing to this url:
https://[yoursharepointsiteurl]/_layouts/15/SubChoos.aspx
The best part? This works in both Modern and Classic SharePoint! Now, I'm not saying it's pretty, but this is a very convenient shortcut to start creating your new alert to pretty much any list.
So, for example, browsing to https://contoso.sharepoint.com/sites/marketing/_layouts/15/SubChoos.aspx, you should see something like in the screenshot below:
This'll open up this very classical looking window you can use to create your subscription – or subscribe someone else! Pretty neat.
Just click "OK", and you're done! Remember to test that it works, though. And if you're on-premises (SharePoint 2010, SharePoint 2013, SharePoint 2016…), remember to configure outgoing email.
Okay – with that, you should be good!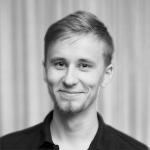 Latest posts by Antti K. Koskela
(see all)