Reading Time:
3
minutes.
This article serves as a simple glossary of important MSDN Subscriber links that I always forget – links that Microsoft keeps updating, that is! I'll be updating the post as need be :)
And yes, I do feel a little bit ridiculous about creating an actual article about something as simple as a list of links to stuff that should be easily discoverable by any search engine. But I suppose it is what it is.
Anyway, it seems to me like any time I need to download a Windows image (or like last time, an offline language pack installer for a really old version of Windows 10) Microsoft has changed the URL. Then I'll proceed to google on Bing to find it, and fail. Why? See below…
Problem
The issue with the downloads-page is 2-fold. First of all, every now and then Microsoft moves the page around, so any saved bookmark won't work.
Secondly, Bing and Google can't seem to figure out what Microsoft wants to do with each page talking about MSDN, Subscriptions, Downloads, or any combination thereof. Exhibit A below should demonstrate this a bit: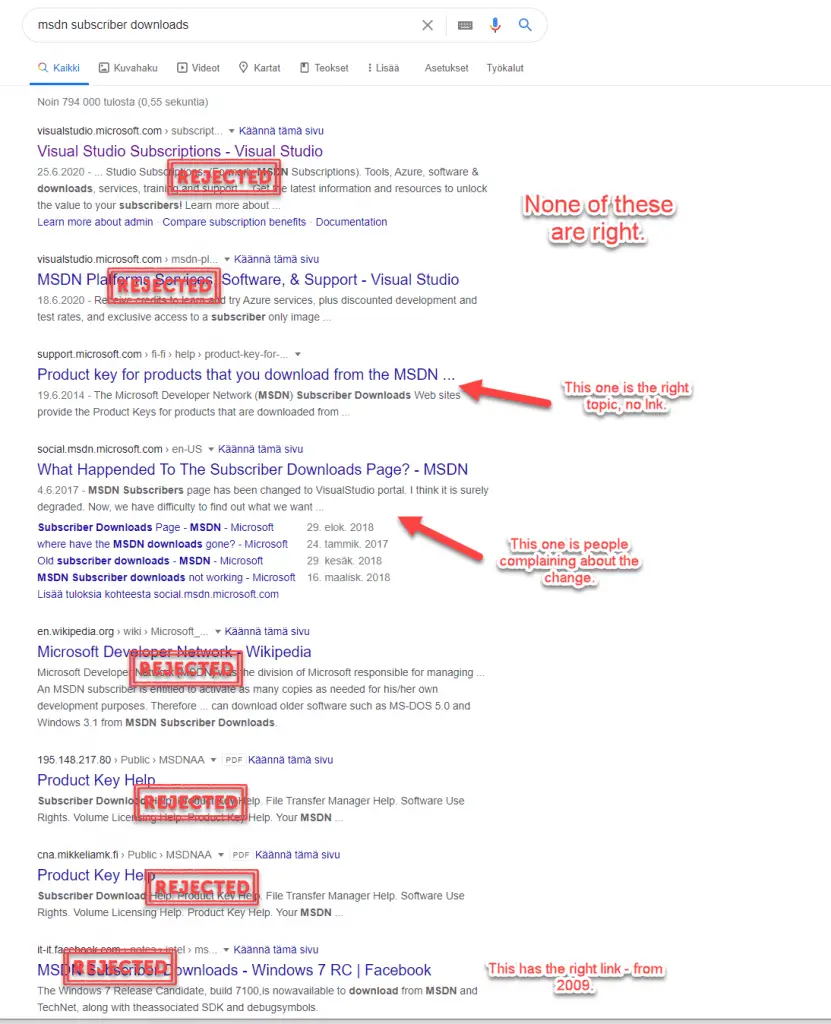 The closest I could get, was "Visual Studio Subscriptions", which actually takes you to download Visual Studio Community and Visual Studio Code. Nice, but not correct.
What's worse, half of the time when you finally think you found the right link, Microsoft will say no. Somewhat like below:

I mean, I don't know how an expired(?) link can throw a server error, but I suppose nothing is impossible.
Or you might get this, more standard error:

Most of this is probably caused by Microsoft making a pretty big reorganization of content behind the scenes. See, Microsoft is retiring the "old" Developer Network pages. It seems to me like the whole MSDN subdomain is getting removed and replaced with my.visualstudio.com and docs.microsoft.com (depending on what you're looking for).
For now, though, you're stuck with some broken links, some errors, and some weird redirections (like this page – why would you redirect something to that page when you're retiring a site NOW?)
And what this all has lead to? A lot of people searching for the links to MSDN Downloads, Subscriptions, and other info, and landing on by blog – about time to actually document this stuff adequately!
Solution
So – where can I find my MSDN links that Microsoft hid?
Let me try to help! Just click the right link from below:
---
All good? Let me know if you're looking for something I did NOT document here!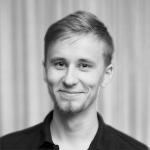 Latest posts by Antti K. Koskela
(see all)