I'm a Finnish Software Developer Entrepreneur living as a hermit on the beautiful Finnish countryside. Koskila.net is my personal professional (i.e. professional, but definitely personal) website.
More about me here: Koskila.net | Antti K. Koskela
On this site, I'm blogging about all kinds of exciting and/or tricky topics. Mostly just to write them down for myself. See a few of my latest blog articles below:
---
---
What's koskila.net about?
The tagline for my blogging efforts has been Solutions are worthless unless shared for quite a while already. That's to say, since I've gotten a lot of help from the community whenever I've had issues getting something to work, I like to give something back. This blog is my way of doing that.
Blogging has been a great, lightweight way to sort my thoughts and document weird fixes and findings along the way. And boy, has there been a lot of them! Microsoft's stack always keeps surprising me – mostly in a positive way, but there's an occasional bump on the way too.
These are some of the topics I often write about: Azure Active Directory errors, Azure PowerShell errors, terrifying examples about how to open a modal dialog in SharePoint using JavaScript, all kinds of weird new Microsoft Azure -related tidbits of information, a bunch of Visual Studio -related (and other) tips and tricks, and of course the blog's namesake – SharePoint Problems.
A lot of people seem to struggle with the same issues, as the blog nowadays has around 70 000 visitors monthly. May you find my thoughtful workarounds as useful as I have!
In addition to more technical posts, sometimes I might post about my sessions at different community events, or experiences as an expat living in a foreign country (in 2017, that country was the USA, in 2018 & 2019 Canada). Right before the pandemic, I moved back to Finland to live in the middle of a forest. Quite literally, as I need to somewhat regularly scare moose away or they'll eat our apples and trample my robot . Our pests are large.
---
Speaking Gigs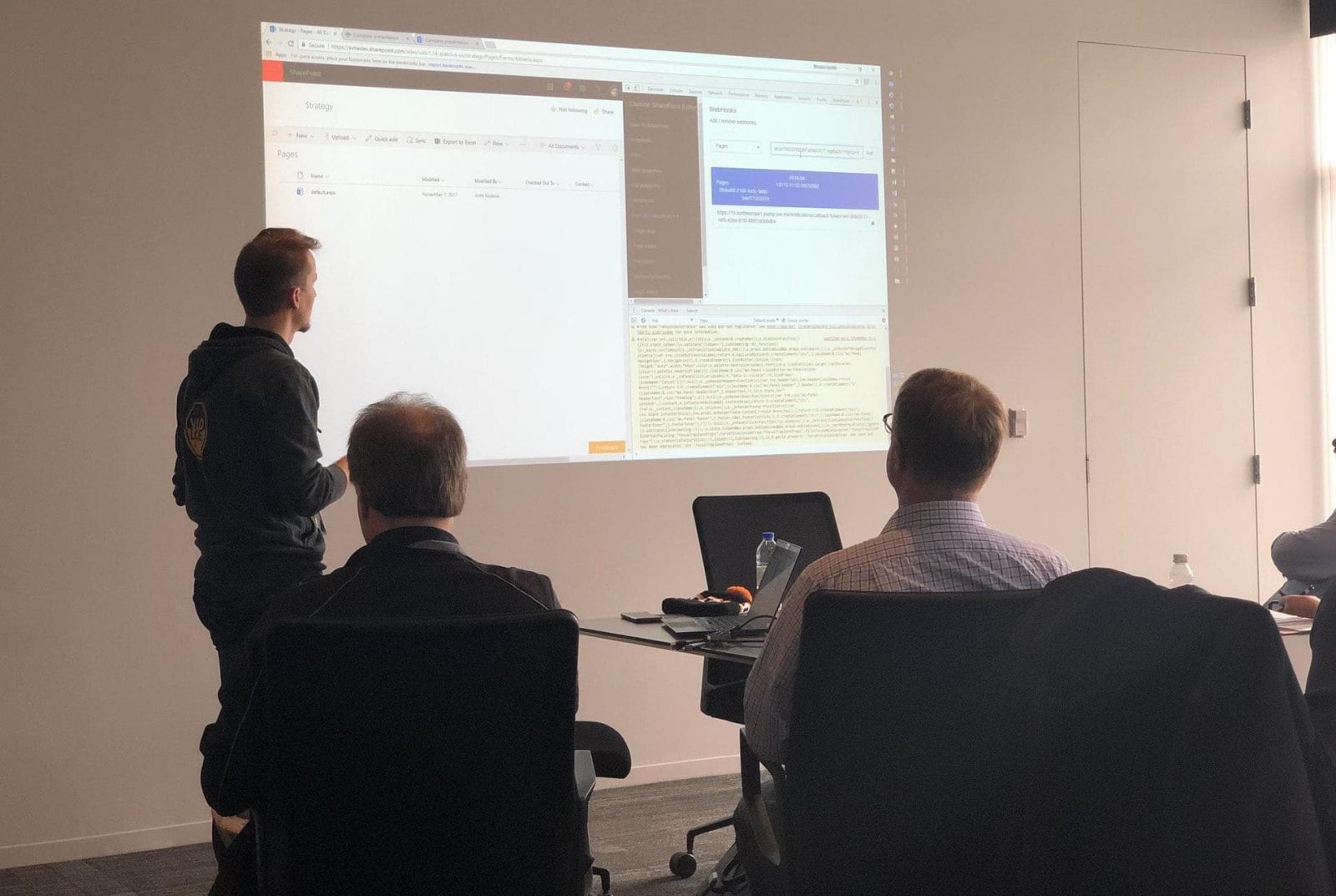 ---
No upcoming engagements. I've cut down traveling due to the pandemic.
---
Want to learn more? Check out the about me -page, page/post archive, the list of my blog posts (latest first) or contact me! :)